Sale!
Closed Loop Stepper Motor Controller for NEMA 17 MKS SERVO42C PCBA
بورد تحكم مغلق للمحرك الخطوي.
العدد: متحكم عدد 1.
ملاحظة/ المنتج يباع بدون المحرك والصور للتوضيح فقط.
In stock
Features:
Easy to install and wire.
Position/speed/torque closed loop. It can run at high speed without losing a step.
Field-oriented control, low noise, low vibration and low calorific.
4 half bridge driver with 8 MOSFET, high operating efficiency.
14-bit magnetic encoder, high angle resolution.
Support 1-256 sub-division, odd subdivision (such as 11 subdivision) is also available.
Support motors with 0.9 or 1.8 degrees.
Maximum speed 1000 rpm.
With user interface, you can connect to computer via serial port for parameter adjustment and query.
Files to Download
https://github.com/Macrobase-tech/MKS-SERVO42C
Video Instruction
https://www.youtube.com/channel/UC189pX0LyaWvKAQmRgy3Fdg/playlists
Note: No motors are included in the package.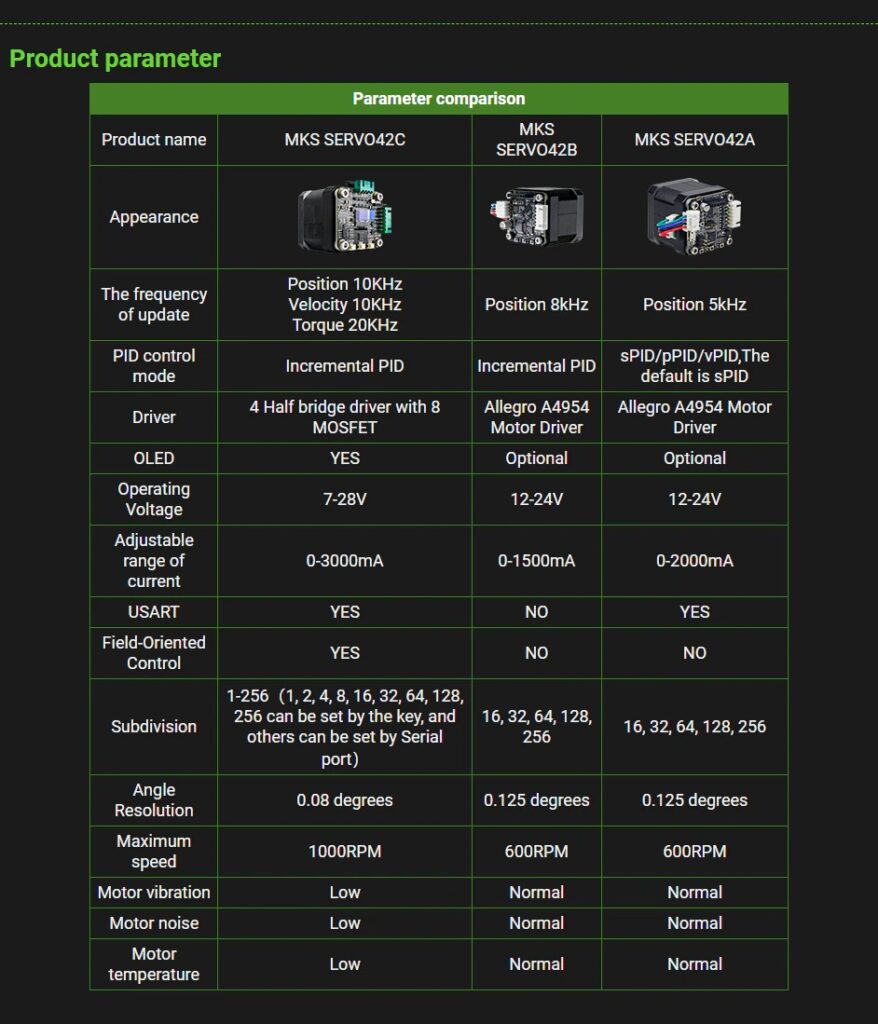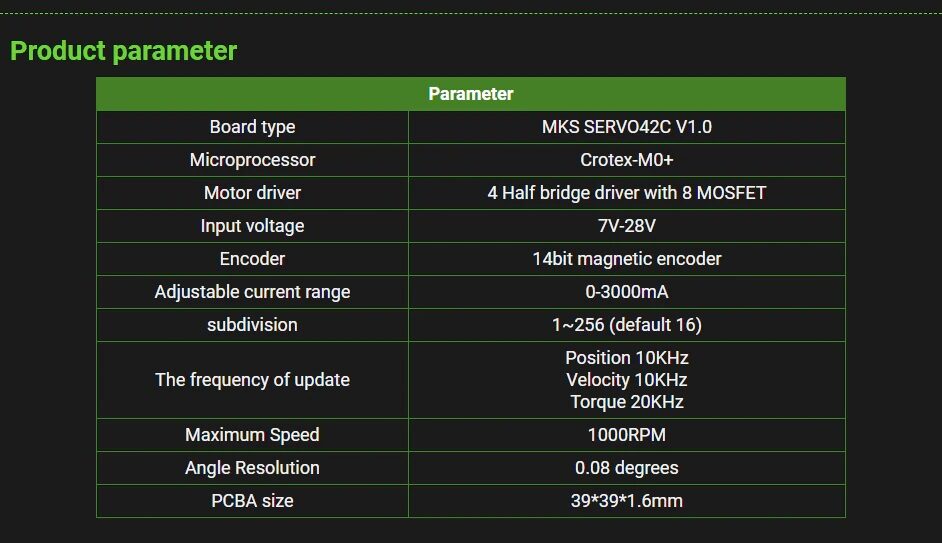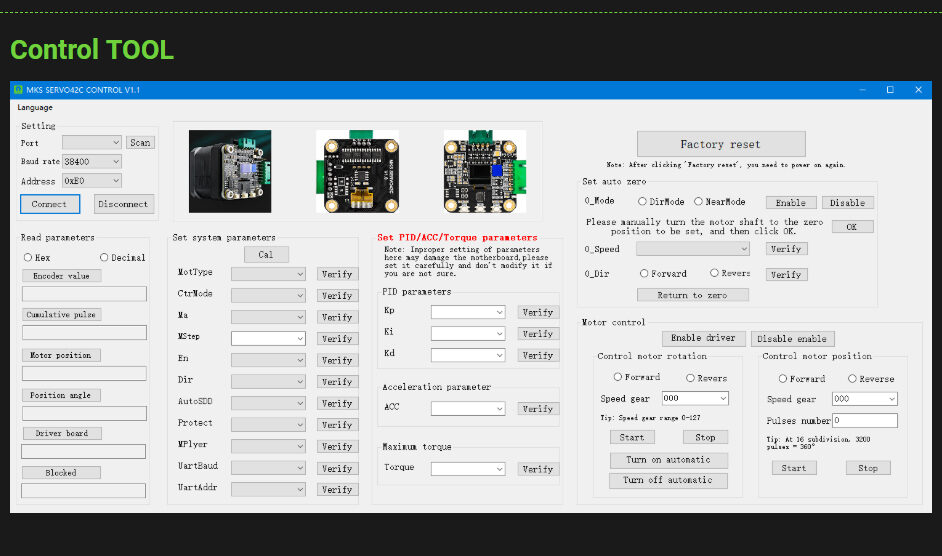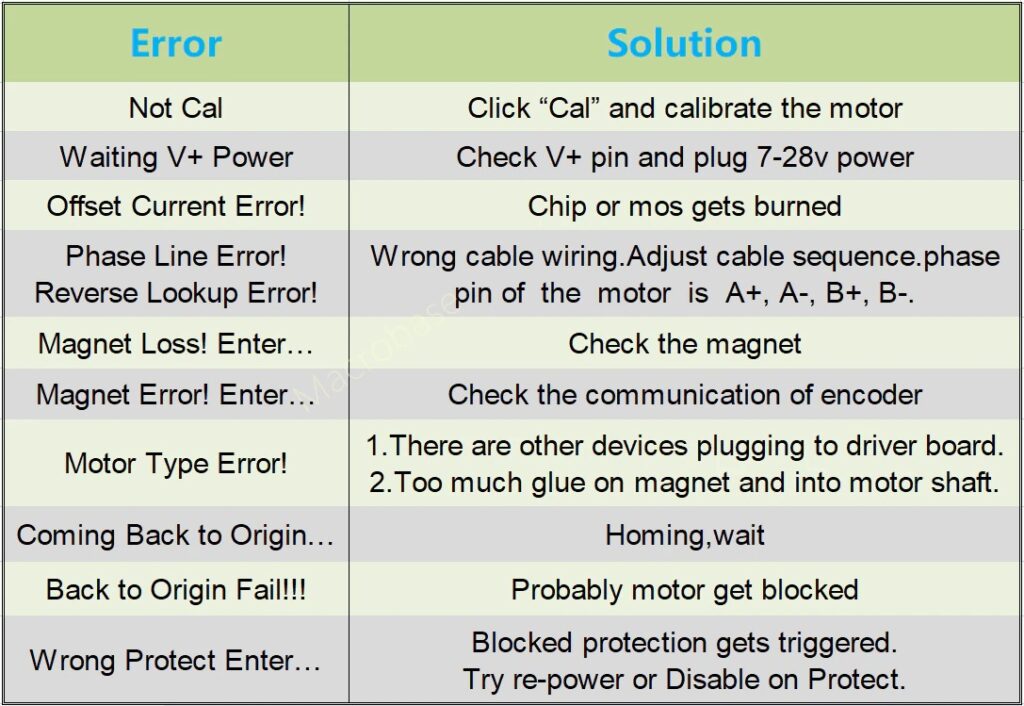 Only logged in customers who have purchased this product may leave a review.
Sale!