BTT HDMI5 V1.0
د.ع 64,000
شاشة مطورة لمستخدمي الطابعات الثلاثية الابعاد ونظام كليبر. تعمل على الرازبيري باي، مذربورد نوع مانتا، والحواسيب الصغيرة. تعمل مباشرة ولا تحتاج الى أي مشغلات. تربط من خلال منفذ HDMI. مصدر الطاقة من خلال منفذ USB-C. التحكم بشدة السطوع. مخارج للصوت 3.5 ملم لربط سماعات خارجية.
In stock
Key Features:
Plug and Play

. Simply connect the screen to the device via the HDMI port and power the Type C port to make it functional without installing any drivers. This screen is great for 3d printer users to DIY their projects, and it can perfectly be compatible with the Manta series motherboard plus CB1. Let it add a more seamless visual experience to your printer system.

Adjustable brightness and display direction

. You can increase the brightness via the Ks1 button, Ks3 for decreasing, and Ks2 for 180° display direction adjustment (Refer to the following product detail image).

Support audio output

. Built-in audio decoding circuit, supports 3.5mm headphone jack audio output. 3.5mm audio interface transmits the audio signal without noise and current, giving you pure and delicate sound.

4pin XH2.54 breakout port

. The 4-pins XH2.54 breakout port allows custom connection via USB protocol, as well as screen independent power (DC 5V), giving users more DIY options.
| | |
| --- | --- |
| Attribute | Value |
| Product name | HDMI5 |
| Screen size | 5-inch |
| Screen resolution | 800×480 |
| Dimensions | 121×76 mm |
| Mounting size | 121×76 mm |
| Power input | DC 5V |
| Logic voltage | DC 3.3V |
| Display panel | TN |
| Screen viewing angle | 160° |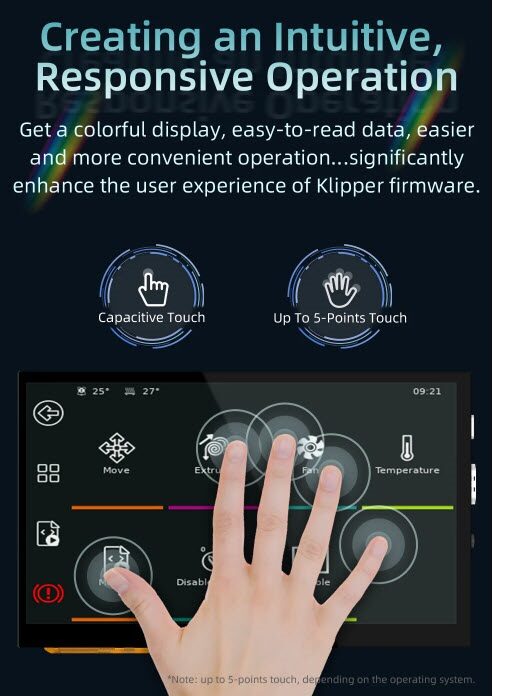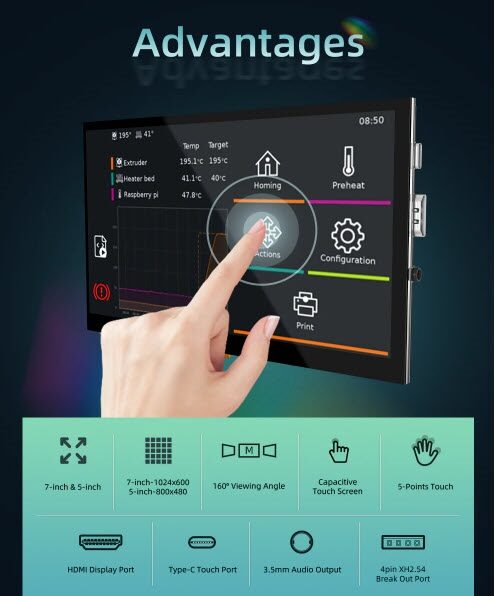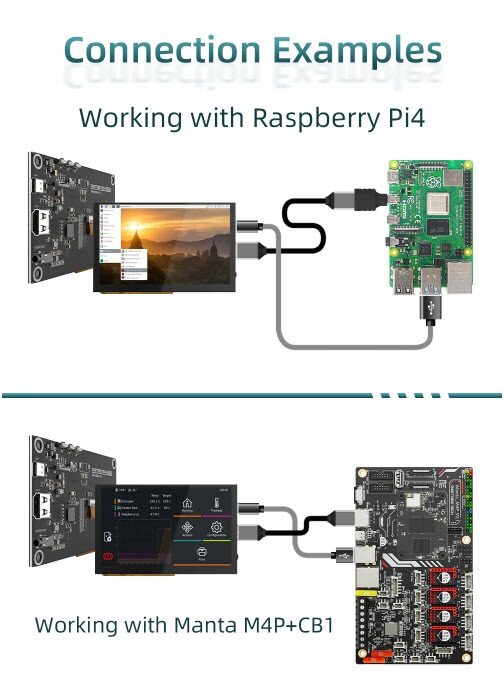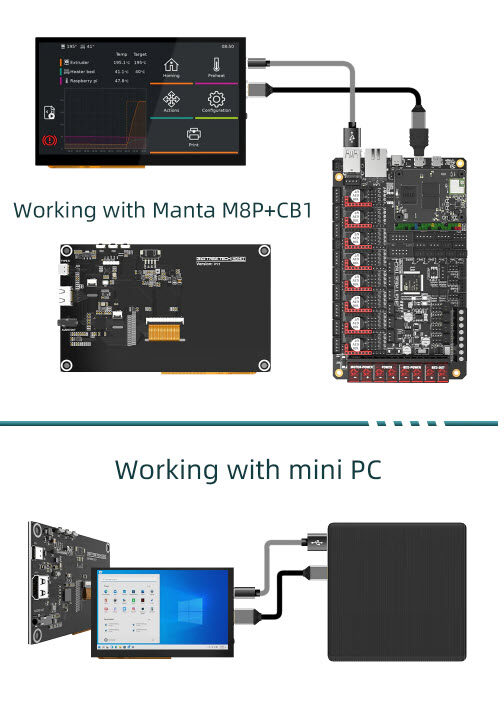 Only logged in customers who have purchased this product may leave a review.